RGC is a result-oriented company that specializes in hands-on business consulting and/or project management for privately-owned organizations that are; preparing their company for a market sale, positioning their company to aggressively expand their services through market acquisition, or recently purchased and require a timely integration plan. We offer 18 years of diversified market experience with a large emphasis in the Healthcare forum. Business concepts are focused on EBITDA expansion and Cost containment. Consulting Services include; Infrastructure analysis with associated development plan, Management team review with organizational restructuring direction, Resource allocation analysis with staffing model insight, IT systems review from an Operations process flow perspective, Corporate culture re-alignment, and Investment capital support. Project Management Services include; Management oversight & training, Vendor oversight & development, Financial support (P & L oversight, Budgeting, etc..), IT systems support for Operational initiatives, Sales intake and customer service management, Reimbursement support, and Distribution coordination.

Consulting and Operations
Taking your Business needs into account, we offer consulting, development,
and service to meet the growth initiatives established by your ownership.




Why do most companies choose RGC for their consulting needs?
1.
Results!
Tangible and applicable feedback that translates to "Real - time" progressive business model improvements.
2.
Company-wide Anxiety!
Ownership that recognize; EBITDA stagnation, Management limitations, and Customer
erosion. Employees that recognize; Company growth and position stagnation, Management inconsistencies, and
Increased customer dissatisfaction.
3.
Integration Woes!
Acquisitions that involved the merging of systems, staff, and services. Personnel conflict, system
inadequacies, and core competency confusion.
4.
Involved Ownership!
Entrepreneurial Owners or Private Equity Investors that require a high level of involvement
within the business operations. Daily, Weekly, and Monthly reports that provide status updates and prioritization
management of projects/initiatives.
5.
Accountability!
Taking ownership in agreed upon results. Paralysis by analysis is a phrase used to describe the
application of too much analysis and not enough progressive development. It is important to take accountability for
producing results versus just providing useless reports.
6.
Integrity!
Business done the right way. People who do what they say they will do. Trust in our company's efforts.
7.
Concierge in a consulting environment!
Diversified experience in all aspects of a business. No need to contract
with many when you can depend on one company to review your total needs.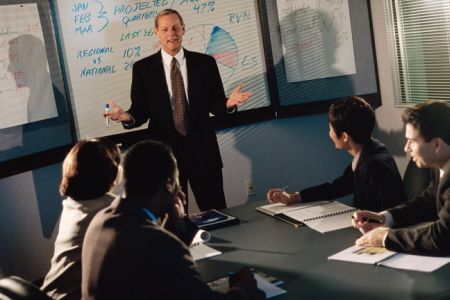 Serving to protect your company's future!
Contact us
today to set up a complimentary consultation.

RGC Business Consulting
,
LLC
394 Tall Oak Trl
Tarpon Springs, Fl 34688

(727) 488 - 1556
FAX (813) 645 -4534
rcandiano@verizon.net