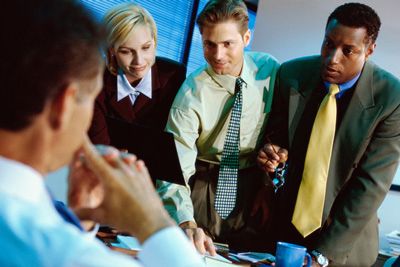 Background & Business Activities
RGC
is a strong consultancy firm specializing in the delivery of service solutions in progressive organizations that are interested in results. Together with our customers, we design long-term strategies to achieve the most advantageous venture performance.
We offer what large firms cannot provide, small company attention with large company results. A proven track record in performance enhancement and management development.

How do we achieve these results ?
Diversified experience that understands how to simplify the challenges into workable solutions. Managing the message throughout the process with a delicate, yet consistent approach.



Company History
Founded in 2009, RGC Business Consulting was a firm created to insure that organizations in search of diversified business solutions have a single entity resolution that prides itself in hands-on analysis with "real-time" feedback and a personalized action plan. Six Sigma like analysis, but with solutions that translate to tangible results. We don't just draw diagrams, explain industry barriers, or provide feel good power point presentations - we parallel your processes with your systems and your staffing model, then we locate immediate opportunities for improvement and develop hands-on action plans that allow ownership to indicate priority levels.

Company Founder/Owner

Raymond G. Candiano

20+ years of business experience
Bachelor of Science in Business Administration (University of Florida)
Professional, Ethical, Trustworthy, and Accountable
Successful Personal Experience/Proven Track Record:

2015 - 2018 MS Supply & Home Health Co. - Sr. Operations Consultant

2014 - 2015 Healthcare Software Solutions - Sr. Operations Consultant

2012 - 2014 ActivStyle Inc. - Sr. Operations Consultant

2010 - 2012 MedExpress Urgent Care - Sr. Operations/Project Manager

2005 - 2009 MicroRam Electronics - Director of Operations

2002 - 2005 CCS Medical - Vice President of Operations

1998 - 2002 Diabetic Supply of USA - Director of Operations/Reimbursement

1995 - 1998 HealthDrive - Operations Director







RGC Business Consulting, LLC
394 Tall Oak Trl
Tarpon Springs, Fl 34688
(727) 488 - 1556
FAX (813) 645 - 4534
rcandiano@verizon.net